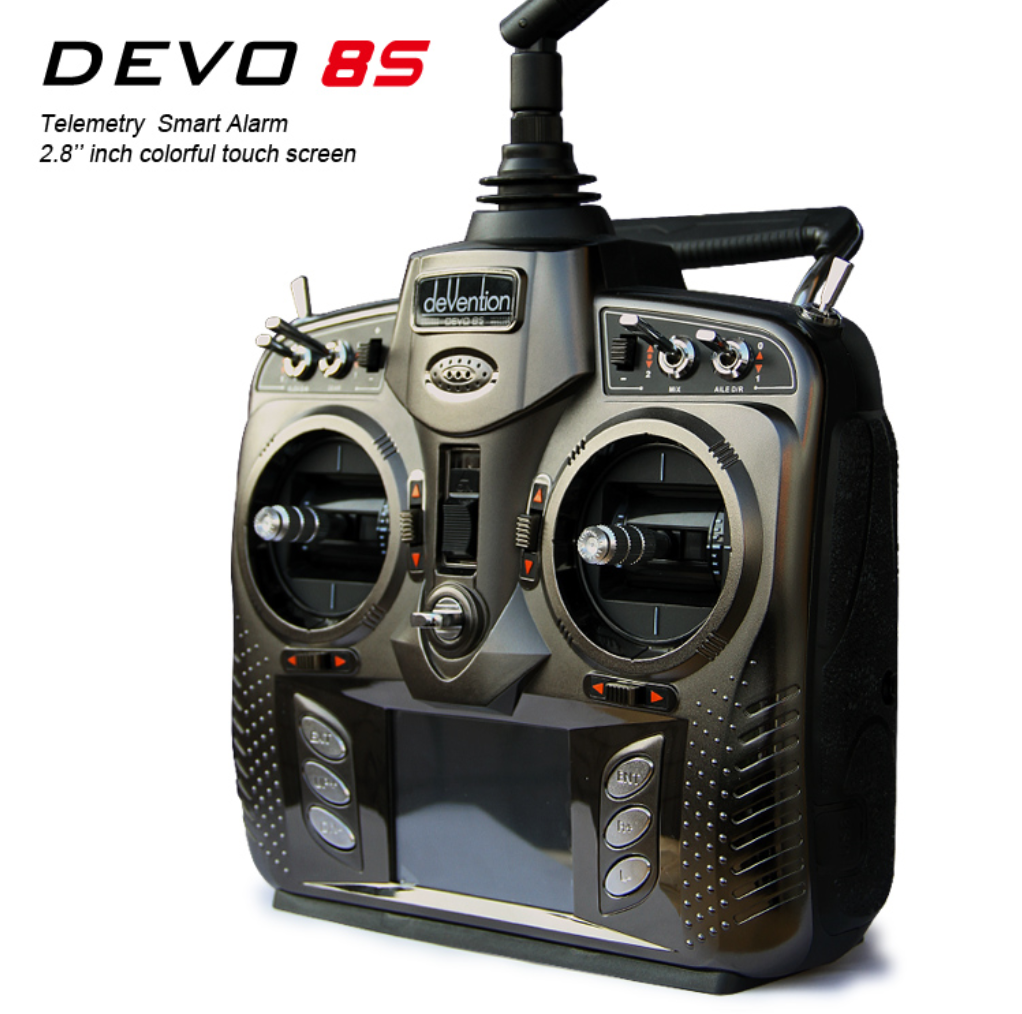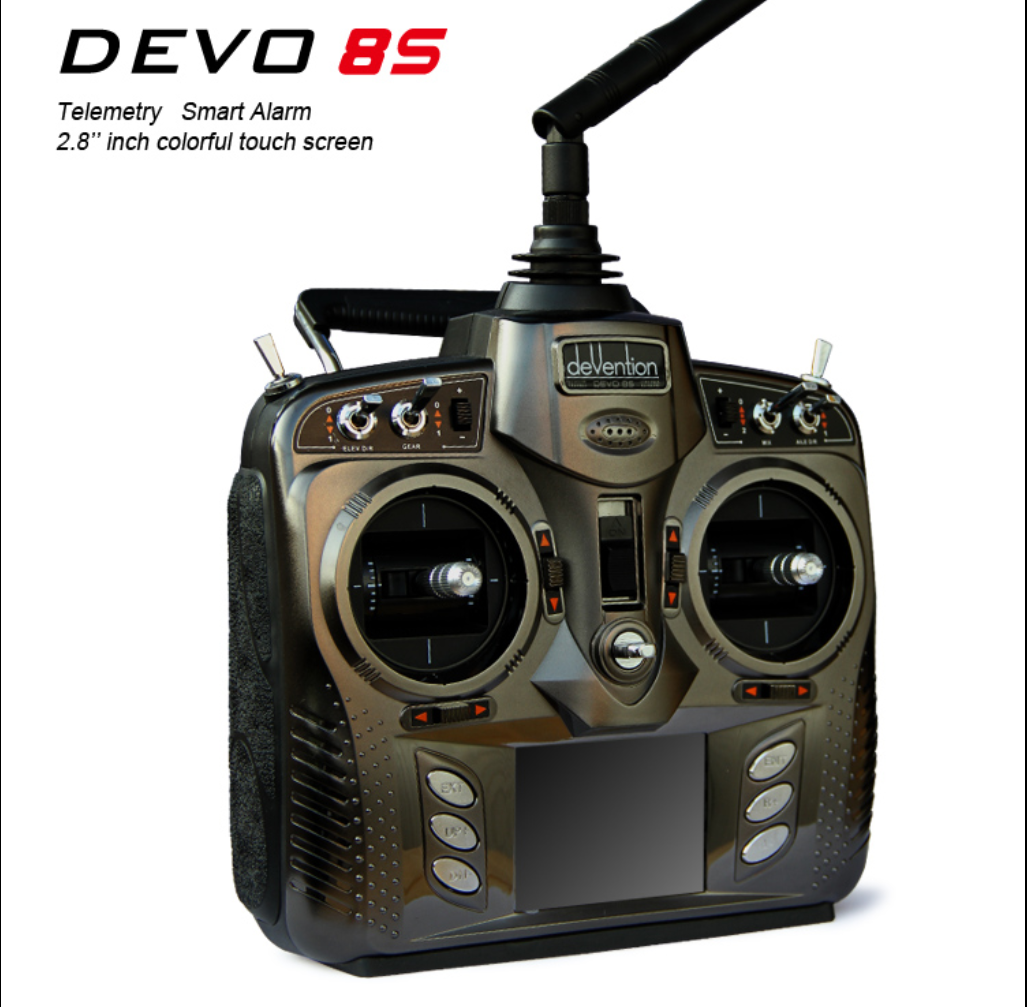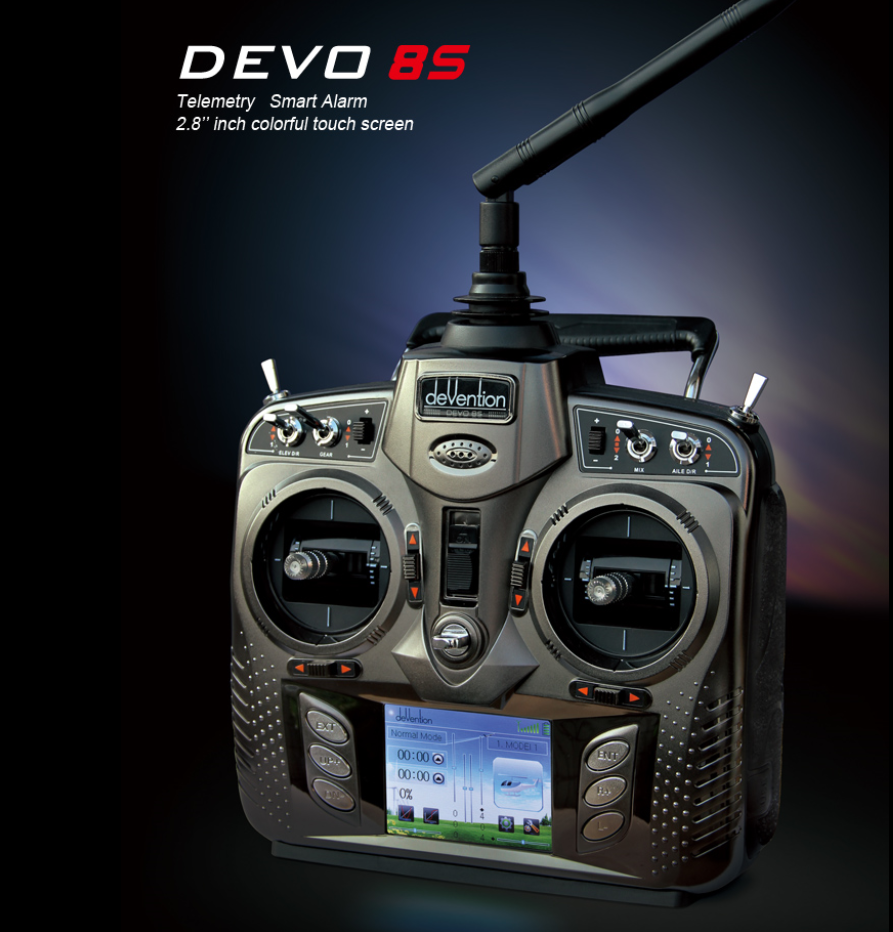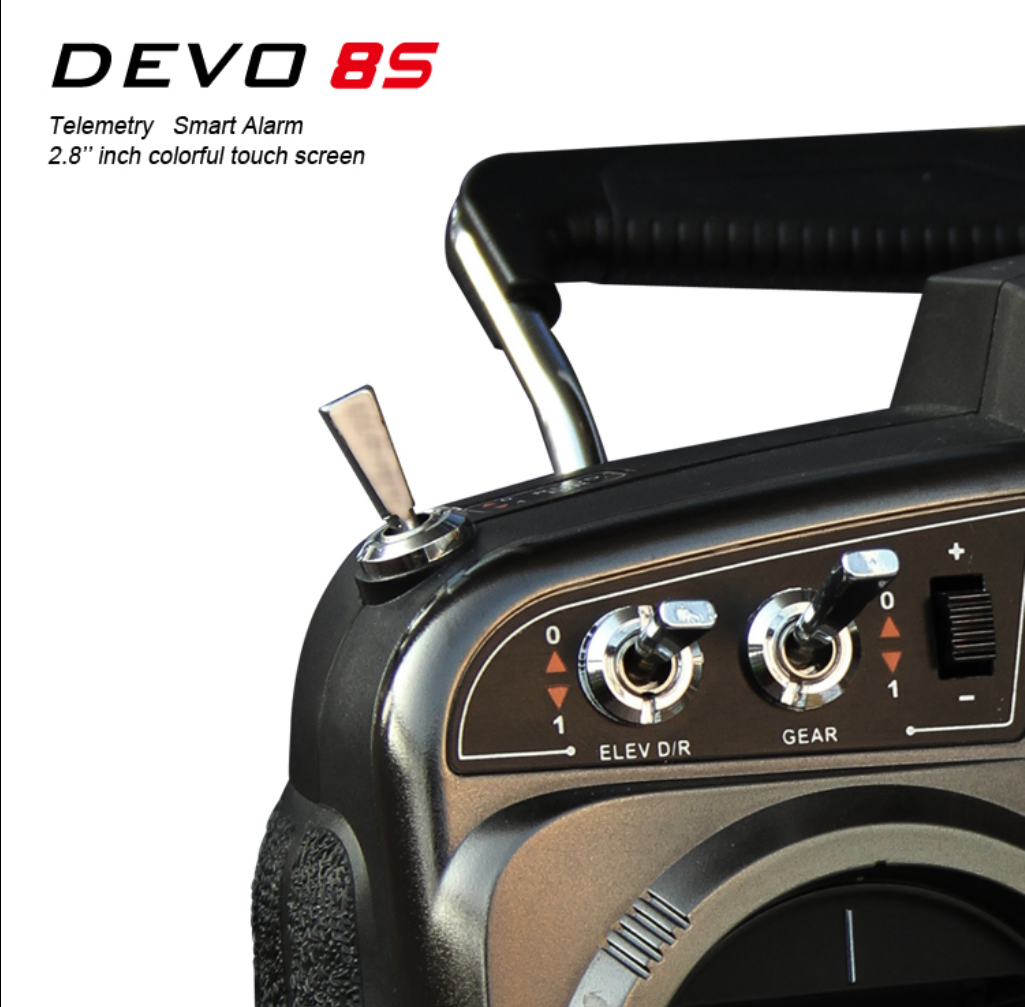 DEVO-8S (Transmitter Only)
USD

$99.99
Estimated to arrange shipment within 1 business day after payment confirmation.
Description
Reviews (0)
Video
Walkera DEVO-8S Transmitter (Without Receiver)

Specification:
1) Encoder: ARM micro computer system
2) Frequency: 2.4Ghz(DSSS)
3) Output power:-5dBm~20dBm
4) Battery: 1.2VX4 NiCard or1.5VX4 AA dry batteries
5) Current Drain: ≤220mA
6) Range:1.2KM
Features:
1) 2.8 inch colored touch screen, Icon menu display,fashionable and easy to use.
2) Humanization design.Rubber grips design on the side and back of the Radio provide a sense of comfort.
3) Quad-bearing design.Improved quad-bearing design of the Radio sticks makes the control silky and smoothly.
4) Multi language selectable.At present ,Chinese, EnglishGermany,French, and Spanish are available .
5) 2 Model Type: Helicopter and Airplane. Improved programming with more mixes and better interface Program MIX ,MIX to Throttle.
6) 7-point throttle curve makes the control exquisitely.
7) Twelve-model memory.
8) Online update funcation:Enjoying update the latest program and copy model data freely and easily.
--------------------------------------------------------------------------------------------------------------------------------------